Goal: Ensure quality and consistency of presentations for client conference.
The annual Innovation Conference is Digital Insight's most important client event. At its center are the 50+ presentations given by Digital Insight employees and other banking industry leaders. Since Digital Insight provides online banking behind the scenes for credit unions and community banks, conveying an image of technical mastery, professionalism, and meticulousness is key to Digital Insight's reputation. Therefore, the design quality of the presentations was crucial to the success of the conference.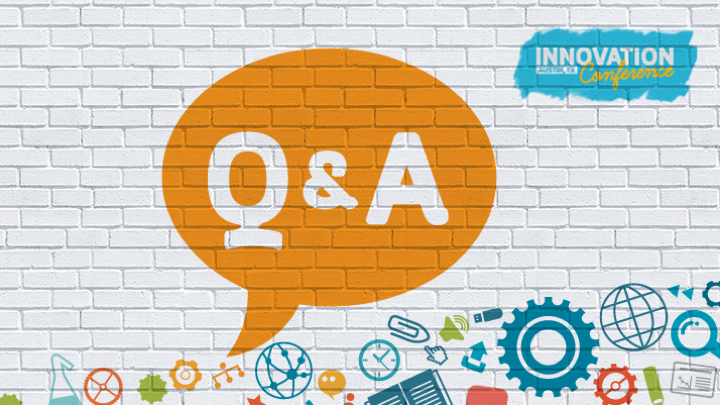 *  Created style guide and checklists to standardize review process, for example "position graphic at 1.85 inch from top"
  *  Reviewed all 50+ presentations and fixed alignment, bolding, fonts, font sizes, logo use, logo placement, including all items on the checklist and style guide.
  *  Worked with speakers to maintain their intent while fixing readability problems.
  *  Made graphics easier to understand, for example adding an enlargement animation or magnification to graphs and screen shots
  *  Created additional template components in same graphic style.
  *  Brought missing components to attention of the project coordinator, for example "Take a Survey"
  *  Conducted post-event evaluation and shared results across departments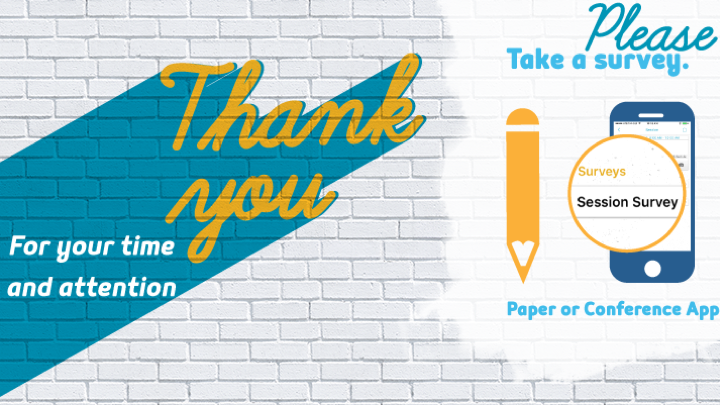 Survey, example of component I suggested we add along with instructions about using the app.
Comments about the results achieved (paraphrased):
     'This was the smoothest it has gone even though there were almost ⅓ more this year'
     'We don't usually hear about strategic or user concerns from a designer. It's great to have a designer who can do all of those'
     'It really helps to hear the feedback. We should do this every year.' (Regarding post event evaluation)